The Sturges Center for Fine Arts is the latest facility available for rental through the SBCUSD Facilities Department and has a long history in the San Bernardino City community. We are excited to share the history, architecture and technical details of this incredible local monument that is now available for public use.
The Sturges Center for Fine Arts is a historical auditorium with beautiful accents throughout. With more than 800 seats between the floor and balcony levels, complete with lighting and many audio-visual technical capabilities, this impressive auditorium works for a local performance of any kind be it plays, orchestras, or special events.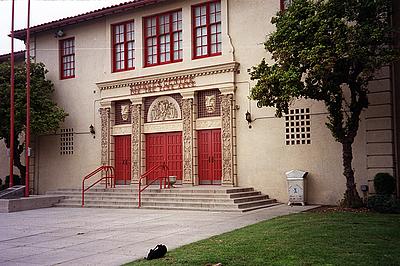 About the Sturges Center
David Brainard Sturges (1839-1910), whom the building was named after, was a highly respected teacher and administrator his entire working life, 33 years of which were spent in this region. At the onset of the 1880s, there was still a lack of educational facilities for pupils beyond the eighth grade. Sturges determined to correct the deficiency in 1883 by offering private education to area students. He established the San Bernardino Academy and Business College, also widely known as the "Sturges Academy."
The auditorium was finished in time for its official opening in February of 1883. Over the next century, this community center would be a beacon of education for various curricula, including the San Bernardino High School, Sturges Junior High School, and a renovation passion project for the San Bernardino Historical and Pioneer Society's Heritage House.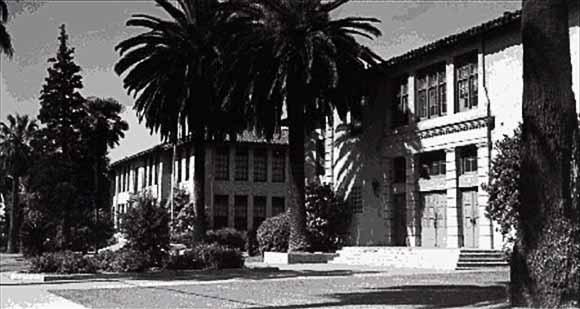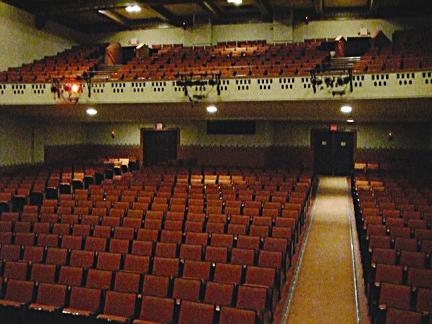 In June of 1985, a sum of $200,000 had been raised, enough to finish basic renovations needed on the historical structure. To bring the building back to its original glory, a foundation was created to help raise the remaining $300,000 needed. The Sturges Center for the Fine Arts Foundation was then formed, and the building was acquired from the Parks and Recreation Department.
The foundation operated the center for 20 years, providing a venue for many cultural events in the city. Many local citizens over the years have donated their time, money and expertise in preserving Sturges Auditorium. We owe a debt of gratitude to these people, who understand that the auditorium is a part of San Bernardino's architectural heritage. With the City determined to keep the Sturges Center open, this monument to a great educator will continue to provide cultural programs for the community.